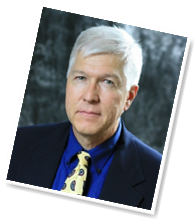 Bruce Asanoff
Licensed Agent
Specializing in Long Term Care Insurance Solutions

Orlando, FL
Also Licensed in: AL, FL, GA, KS, MD, MA, MI, MO, PA, TX, VA
Main Phone: 407-478-1790
Alt Phone: 877-358-8297
Email: bruce.asanoff@acsiapartners.com

---
Specializing exclusively in long term care planning for individuals and spousal/significant other discounts; executive carve out and employee/worksite applications providing underwriting concessions and group rates; tax qualified and state partnership plans where available.
---
Resources

CLTC 2018 Tax Summary
Additional Tax deduction information
Click Here

2018 IRS Deductions
2018 IRS write-offs for business and individuals
Click Here

2017 IRS Deductions
2017 IRS write-offs for business and individuals
Click Here

5 FACTS
5 Facts You Should Know
5 FACTS

Having "The Talk"
Talking With Your Family
Hear Rob Lowe & Others

Don't Avoid Planning
Why Now Is The Best Strategy
Avoiding Planning

LTCI Claims
Simplifying Claims
LTCI Claims Experience

State Resources
If You Can't Get A Policy; Here Are Other Ideas
Resources For Senior Care

Free Pamphlet!
The High Cost Of Care
The High Cost of Care

Potential IRS Deductions
Potential IRS Deductions for Business And Individuals
Contact Your Tax Advisor

Why Choose A Specialist
Youtube Video
Click Here
---
About ACSIA Partners LLC
ACSIA Partners LLC is one of the largest distributors of long term care and related insurance products and services in the country. We are dedicated to offering quality long term care education, service and resources for the benefit of the consumer, employers and our agents.
We work closely with the top LTCi companies, complementing their customer service. Through our excellent carrier relationships, we can provide education, planning recommendations and resources that best meet your individual needs.
We understand the financial and emotional stress that caregiving can place on a family. Working with a specialist that can provide solutions for long term care is the key. Long term care may be the single biggest financial risk that most Americans face – it could be the one thing that could force you to spend your retirement savings. ACSIA Partners specializes in analyzing every consumer's individual needs and financial situation to select the best plan at an affordable premium.
We Provide Unbiased, Side-by-side Comparisons
Of the Leading Carriers in Florida
With Experts Specializing in Long Term Care Solutions!
ACSIA Partners passion is to provide our clients with the best long term care insurance solutions, customized to meet their needs.
Get a Quote Here or Call Bruce Asanoff at 407-478-1790 to review available LTCI DISCOUNTS that may be available in Florida.
Testimonials
He is the most knowledgable, efficient and professional provider of any service I have ever met. When I asked for another health care company and a face to face interview he immediately secured…

Read More
Suzanne Jones - 5/12/2016